India bright spot in Asia: IMF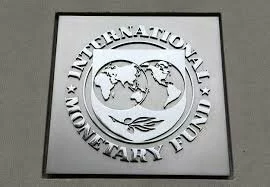 Singapore, May 7 (PTI) Although India's near-term growth outlook has improved, its medium-term prospects remain constrained by longstanding structural weakness, the IMF today said, describing the country as a new bright spot in Asia.
With higher political certainty improved business confidence, reduced external vulnerabilities and lower commodity prices, real GDP is forecast to rise to 7.2 per cent in FY 2014/15, accelerating to 7.5 per cent in 2015/16.
"While several recent policy measures have helped eased supply-side constraints, further measures are needed in the energy, mining and power sectors," it said.
Reforms to streamline and expedite land and environmental clearances, increase labour market flexibility, and simplify business procedures should continue to improve India's business climate which is crucial for sustaining faster and more inclusive growth, the International Monetary Fund said.
Its key policy recommendation encompasses the following: Durably meeting the inflation target calls for maintaining a tighter monetary stance together with supporting structural reforms. Fiscal consolidation should continue. Enhancing financial sector supervision and monitoring is warranted given the rise in corporate and financial sector strains.
Overall, the?IMF said India was a bright spot in the global economy and was the fastest growing economies in the emerging markets.
"India a new bright spot in Asia, and its growth is expected to strengthen to 7.5 per cent in 2015 and also 2016, benefitting from the recent policy reform announcements and lower oil prices. Early implementation of the reforms will reinforce confidence and increase potential growth," said the IMF in?its report on Regional Economic Outlook for Asia and Pacific.

1

0