Perumal Murugan Quits Writing?!
The author of the book 'Maadhaorubagan', writer Perumal Murugan has announced on Tuesday that he has given up writing. This announcement has come after the Peace meeting held at  namakkal Collectorate by the Revenue officials on Monday.  After the meeting, the writer had to give an unconditional apology to the representatives of Hindutva outfits. The opposition to this book has come from Hindutva outfits and outfits claiming to represent kongu vellala community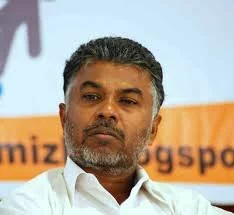 On Facebook the writer has put an emotional statement that, the writer Perumal Murugan is dead and he would hereafter live as an ordinary person. Its seems he has been forced to take this decision, says his friends.

1

0