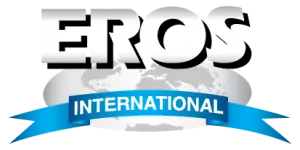 Expands South strategy for content driven cinema
Eros International, a leading global company in the Indian film entertainment industry recently announced the launch of two new Tamil films to be co-produced with RV Films, namely Perai Thedia Natkal and Enkitta Mothathe which will release by end of the year.
With a move to further enhance its presence in the south through a mix of big ticket releases combined with a strong content driven slate, Eros is looking at encouraging new talent through these ventures. Having previously worked as a writer and creative associate of the critically acclaimed Vidiyum Munn and co-director of the forthcoming Yagavarayinum Naa Kakka, Abraham Prabhu will make his directorial debut with Perai Thedia Natkal, a romantic drama starring Ashok Selvan. The remaining cast of the film would be announced soon.
Enkitta Mothanthe is an action drama starring Natarajan Subramaniyam Rajaji, Vijay Murugan and Radha Ravi and will be directed by Ramu Chellappa who has previously worked as assistant director on projects such as Kedi Billa Killadi Renga, Mayakkam Enna and Pasanga etc. With Enkitta Mothanthe, he makes his debut as director amassing his nine years of experience as an AD. The film was flagged off on 22nd May 2015 in the presence of the entire cast namely Natraj, Sanchitha Shetty, Radha Ravi and Rajaji along with the director Ramu Chellapa at Velco theatre in Anakaputhur
Commenting on the development, Sagar Sadhwani, Sr. VP – Business Development, Eros International said, "These films are in line with our strategy to promote rightly priced, strong content driven films. With plans to expand in the southern markets, apart from our marquee releases, we want to back projects with fresh concepts and scripts that help recognize promising talent in the industry. By supporting such cinema, we want to encourage emerging talent to align with our vision of presenting quality cinema."