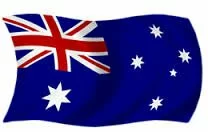 Melbourne, May 9 (PTI) Australian police today said it had foiled a terror strike planned for Mother's Day tomorrow and arrested a 17-year-old for plotting multiple bomb attacks in the heart of Melbourne.
Police said they seized three pipe bombs from the boy's bedroom during a raid at the Greenvale family home after learning an attack was allegedly planned for Sunday.
They bombs were taken to a nearby park and detonated by the Victoria Police Bomb Squad, according to media reports.
Police said that the teenager was charged with engaging in an act in preparation for, or planning, a terrorist act.
"It will be alleged the teenager was undertaking preparations for planning a terrorist act in Australia."
Prime Minister Tony Abbott said the government knows there is a very serious threat.
"There have been some raids over the last 24 hours in Sydney and Melbourne. There's been at least one arrest," he said. "There is evidence of a bomb plot that was in a reasonably advanced state of preparation and the police will have more to say about this."
Victorian acting Deputy Commissioner Robert Hill said this case had been subject to an intense investigation "especially over the last nine days".
"The facts are this: As a male was leaving that address in a motor car with a female he was intercepted by our specialist police," he said.
"The 17-year-old male was taken into custody. The female was secured."
The teenager is expected to appear in court on Monday and his identity will not be disclosed.
Police said there was no longer an imminent threat.
It was said the police officers found three suspected improvised explosive devices that they 'rendered safe' during the course of their investigation of the Greenvale house.
Australian Federal Police Deputy Commissioner Mike Phelan said their number one priority was public safety so their risk tolerance was 'extremely low' and they don't always have a lot of information before they decide to act.
"We're sifting through a lot of information…we can't confirm exactly when any event was going to take place," Phelan said.
The boy is believed to have been radicalised quickly, having recently dropped out of school and spent increasing amounts of time in his bedroom on the internet, reports said.
Meanwhile, unconfirmed reports said there was another raid in Sydney, where a 14-year-old boy was arrested.