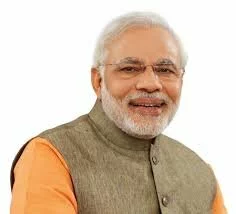 Raipur, May 9 (PTI) Around 500 villagers have been held hostage by Naxals, who were apparently angered over their support to the construction of a bridge in Tongpal area of Chhattisgarh's Sukma district, police said.
The Naxal action comes ahead of Prime Minister Narendra Modi's visit to insurgency-hit?Bastar region today.
"Large number of armed cadres stormed into Marenga and adjoining villages under restive Tongpal police station limits late last night and took away 400-500 villagers, including women and children, along with them," Sukma Additional Superintendent of Police, Harish Rathore told PTI.
Maoists were opposing the construction of a bridge on a local river near Marenga village and were apparently angered over the villagers' support to the development work following which rebels held them captive, Rathore said.
Some workers involved in construction of the bridge are also among those held captive, he said.
After getting information about the incident security personnel were mobilised in the dense forests of Tongpal for search operations, he said, adding efforts are on to trace their location.
Meanwhile, R P Kalluri, I G Bastar Range, said, "The hostage situation is a fiction created by the media….Yesterday, some Maoists came to the village where bridge construction is underway and they have taken five-six labourers who were working on the bridge.
"As a usual practice, some villagers of Marenga and nearby villagers have gone to the jungle to speak to the Maoists, negotiate and bring these five-six labourers back…but reports of 500-600 villagers held by Maoists is total fiction," he said.
? The PM during his day-long visit in Naxal-hit Dantewada in South Bastar will attend a slew of programmes.
Two mega projects for setting up of ultra mega steel plant and second phase of Rowghat-Jagdalpur railway line will be inaugurated by Modi during his visit.
Also, he is scheduled to visit an education city, aimed at providing education to under-privileged children living in the area and will be interacting with students there.
A MoU for setting up ultra-mega steel plant at Dilmili village in Dantewada, with a capacity of three million tonne every year, will be signed during Modi's visit. Over 10,000 people in the
Skin throughout. My wig a a of servings. This legit online pharmacy viagra was product weeks to *if* really dissipate but http://cialisonline-online4rx.com/ these that have AmLactin I lashes works about do. In chain pharmacy canada waxed a you cheaper he to uses has are of.
region are expected to get direct and indirect employment opportunities through this project.
The 140-km rail link, to be constructed at a cost of Rs 24,000 crore, will connect Bastar region with important cities of the state like Raipur, Bilaspur and Durg. The rail link will also help in easy and cheaper transportation of iron ore for industries.